Online QuickSupport:
Please download TeamViewer remote desktop software for an online technical support. Once done download, kindly whatssap us your Teamviewer ID  & password for our Team can remote checking.
Infoview Lifetime Quick Support :
available
0900 ~ 1700

(GMT+08:00)

Step 1 :
Go to Google Chrome / Internet Explore. Type http://www.teamviewer.com & download the software.
Step 2:
Install the software.
Step 3:
Whatssap your  A (your ID) & B ( Your password ) to +6016-2296133
And also list out what issue / help you need.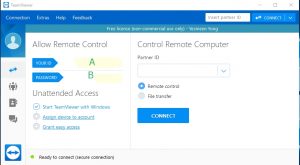 Major Purchase
This is for investors who are saving for a home down payment, future tuition, or any other specific purchase or event.
Build Wealth
Often you don't have a specific reason to save but still want to grow your wealth over a long period of time.
Safety Net
This is one of the highest priority goals we recommend for investors, designed to ensure you have an emergency fund.